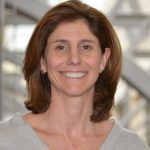 Women currently represent almost 77% of the teaching workforce. And yet, only about 50% of principals are women (2014), and less than a quarter of school district superintendents are female. Moreover, this is true despite the fact, according to research by Brunner and Kim in 2010, female superintendents tend to be, on average, more prepared for the role than their male counterparts.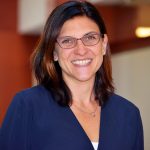 The frequent tendency towards grooming and selecting white males for leadership positions over their female and minority counterparts is reflective of larger systemic racism and sexism still present in our society. While most of the behaviors limiting the opportunities of women in educational leadership are subtle and ambiguous—they are discriminatory and harmful nonetheless.
In the fall of 2018, the Connecticut Association of Public School Principals (CAPSS) and the Department of Educational Leadership's Drs. Laura Burton and Jennie Weiner kicked off the "Women in the Central Office" seminar series, which explores some of the underlying factors of how gender bias and discrimination impact women leaders. Most recently was a session focused on "workplace incivility" and the elements that may contribute to it, including why women experience more uncivil behaviors than men and why women may perpetuate or be perceived to perpetuate uncivil behavior towards other women. Acting as a safe space for female leaders to gather and discuss the ways their social identities shape their beliefs and experiences in their roles and the world at large, these workshops aim to address ways to combat gender bias as well as other forms of discrimination from an individual and organizational perspective.
"We name gender bias and other forms of discrimination (i.e., social identities) to move away from blaming women or asking them to change themselves or their behaviors to fit better with unfair expectations and norms. Instead, we orient our conversations towards helping women leaders to live and lead authentically and in ways true to their values."
-Drs. Laura Burton and Jennie Weiner
The seminar approach enables participants, comprised of current and aspiring women superintendents, assistant superintendents and other district-level administrators, to make their voices heard on issues directly affecting them and their careers. Discussions in the first installment of the series included networking, incivility at work, and gender and race-based discrimination in the role. In upcoming seminars, these discussions will extend to issues of work-life interface and the expectations put on working women to "do it all."
The purpose of the series is to bring focus and voice to the special and unique experiences of women in educational leadership—experiences shaped by social identity.
Additionally, in the series, participants have the opportunity to challenge institutional bias, network with women leaders across Connecticut, learn skills and strategies to enhance their effectiveness as a female leader, and enlighten others around issues of work culture and improvement.
Research is the cornerstone of the seminar series—both Drs. Burton and Weiner bring together expertise on women in leadership in sport and organizational change, respectively. Together, they have built a collaborative research agenda to explore how gender and racial bias impacts opportunity and experience in education. More specifically, recently together they looked at how the construction of turnaround leadership and school leadership tends to favor white male professionals by analyzing experiences in turnaround principal preparation programs. In this research, they found that women were often subject to gender bias concerning their leadership approach and acumen. Moreover, they found little discussion or awareness of the effects of gender bias in school leadership. Consequently, this silence caused the women to blame themselves regarding others' negative feedback, diminishing their sense of efficacy or opportunity in leadership roles.
Most recently, Drs. Burton and Weiner worked with Learning, Leadership, and Education Policy (LLEP) doctoral student, Daron Cyr, on research funded by the Obama Administration's Initiative on Women and Girls of Color to explore the impacts of leadership preparation programs' failure to discuss issues of social identity. The research focuses primarily on perpetuated microaggressions towards black female participants, highlighting a need for educational institutions to tackle issues of racism and sexism plaguing career advancement in education.
Combating the silence, their research paired with these workshops empower women to engage in deep conversation about their collective and unique experiences, and afford them the opportunity to strategize enhancements to the experiences of women in educational leadership.
Drs. Burton and Weiner are proud of the success of the series thus far, and look forward to the upcoming seminars on January 11, March 15 and May 3, 2019. For more information please visit the CAPSS website.
---