Welcome to the 2017-2018 academic year!
Hard to believe it's starting as the summer has gone by quickly, full of many changes.
We say goodbye Blanca Rincón, who left UConn to take a position in the higher education program at the University of Nevada-Las Vegas. Best of luck to Blanca as she begins her new position.  We also experienced the transition of Jason Irizarry from EDLR to EDCI this summer.  He's just upstairs a couple of floors, but we will miss his presence in the department nonetheless.  He will maintain some responsibilities in EDLR over the next year until he fully transitions into EDCI.  Lastly, we want to thank Nellie Schafer for her contributions to EDLR's entry into the social media world. Nellie spent last year with the department leading a team of student interns and developing EDLR's social media presence.  She will maintain a part-time role in the department continuing to lead the student interns and overseeing social media.
We welcome new faces as well.  Kari Taylor joins us at the Director of the Higher Education and Student Affairs program after completing her PhD at the Ohio State University.  The HESA program also welcomes Reginald Blockett from Indiana University in a visiting faculty role for this year.  
I also want to share that some of our current faculty and staff are stepping into new positions this year too.  Congratulations to Kim LeChasseur who was promoted to Associate Research Professor and Michele Femc-Bagwell who was promoted to Associate Professor in Residence.  So happy for both of them.  Carissa Rutkauskas is also transitioning into EDLR's lead administrative support role.  Big changes and transitions, all positive!
Lastly, we welcome record numbers of students in many of our programs.  Great work on the part of our faculty and staff to recruit students, and to lead such quality programs that attract strong students.
Looking forward to a positive year ahead,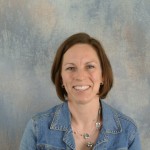 Dr. Jennie McGarry