Th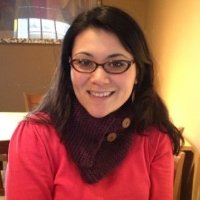 e Higher Education and Student Affairs Program is excited to announce that Blanca Rincon will be joining the Department of Educational Leadership faculty as a full-time, tenure track, assistant professor this fall.
Blanca is a California native and a graduate of the University of California Irvine where she received a BA in Sociology with a double minor in Chicano/Latino studies and Education.  She currently is a doctoral candidate in the Education Policy, Organization and Leadership Department at the University of Illinois at Urbana-Champaign and the 2014-2015 pre-doctoral fellow with El Instituto and the Neag School of Education at the University of Connecticut.  She has been a valuable asset to the HESA Program, teaching and mentoring students on research methods, educational access, and diversity and equity, over the last year.
Blanca's research agenda is concerned with equity issues in higher education, with a specific focus on factors that impact retention for racial and ethnic minority students in STEM. Blanca's most recent publications include, "Low income students in Engineering: Considering financial aid and differential tuition" in the Journal of Student Financial Aid and "STEM Intervention Programs: Funding practices and challenges (In press) in the journal for the Studies in Higher Education. She was also recently selected for the prestigious emerging scholars program through the Association of Educational Research (AERA)—Division J.
Welcome and congratulations to Blanca!