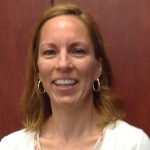 Welcome to Fall 2015!
The 2015-2016 academic year has begun.  New cohorts in University of Connecticut Administrator Preparation Program East, West, Stamford, PLUS-Hartford, and the Residency and the Executive Leadership Program (ELP) programs began mid-summer, and the remainder of programs in EDLR began late August.
We are excited to welcome some of the largest cohorts on record in the EdD and the Learning, Leadership and Education Policy PhD (LLEP).  The LLEP numbers are thanks in large part to the new Dean's Doctoral Scholars initiative across the Neag School.  The LLEP will have 8 new students matriculating in the fall and the EdD is currently enrolling 19 students.  The hard work of our faculty and current students in the recruiting, interviewing, and hosting efforts has paid off as such a large and accomplished group of students are now part of EDLR. Jennie Weiner has been a critical part of the Dean's Doctoral Scholar process and is co-teaching an Education Policy seminar this fall for the new students.  Morgaen Donaldson will teach a similar seminar on the History of Education in the spring, after returning from her fall sabbatical.
We are also excited to officially welcome Dr. Blanca Rincón as a first year professor in the Higher Education and Student Affairs program (HESA).  Blanca spent last year as a pre-doctoral fellow at UConn and defended her dissertation at the University of Illinois this summer.  Blanca and HESA colleague Milagros Castillo-Montoya, along with sport management faculty member Justin Evanovich, attended an Intergroup Dialogue Institute at the University of Michigan in June (https://igr.umich.edu/article/national-intergroup-dialogue-institute ).  As part of a collaborative team with the Division of Student Affairs, the EDLR group is working to incorporate what they learned into the department.
EDLR is transitioning into the home for the University's Certificate in College Instruction (http://gcci.uconn.edu/certificate-overview/) with Robin Grenier and the adult learning faculty leading the way. This is a tremendous opportunity for EDLR faculty to work with the university's graduate teaching assistants to support them in developing as instructors.
And, EDLR faculty are partnering with Neag's Teacher Certification Program for College Graduates (TCPCG) to teach in Avery Point to prospective math and science educators.  Justin Evanovich taught the Multicultural Education I course this past summer, Erica Fernandez is teaching Multicultural Education II in the spring, and Sarah Woulfin is the instructor for the Teacher Leadership course in the spring as well.  Looking forward to a long partnership with TCPCG-Avery Point.
Keep checking in this fall to learn more about what EDLR faculty and students are involved in!
- Jennifer McGarry