OUR MISSION
The Department of Educational Leadership (EDLR) engages in high quality scholarship and develops leaders who connect theory, practice, policy and assessment within our academic programs.
 
OUR VISION
We will inspire and cultivate innovative leaders of positive change.
We will empower leaders to build nurturing educational environments and effective systems of support.
We will use leadership and learning to enhance equity and quality of life for all.
A NOTE FROM THE DEPARTMENT HEAD
Spring 2017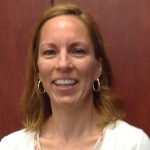 The focus in EDLR currently is twofold---admissions for new students and preparing our graduating students for next steps, all within the midst of the challenges faces our country and its citizens. 
We have been engaging, and need to continue to engage in complex conversations on what we are as a department and how we work with each other to become even stronger. 
While it is hard to think of students moving toward graduation, it is at the same time exciting to be beginning new relationships with incoming students. And we are in the midst of these concurrent events without long-time administrative support staff, Lisa Nesbitt, who retired December 31st after over 37 years at the University. 
We've just concluded the Higher Education and Student Affairs Interview Weekend where more than 70 students visited Storrs to meet with faculty and graduate assistantship sites to aid in decisions on admissions and placements for the fall.  19 of those students will become part of the Class of 2019.
Information sessions and virtual open houses have been common occurrences in our EdD, UCAPP (University of Connecticut Administrator Preparation Program), ELP (Executive Leadership Program), and Sport Management, and all of those programs are currently admitting students. 
Our faculty, staff and students are heavily engaged in the admissions and advising processes this semester, but have also been able to accomplish quite a bit with their scholarship.  The department would like to extend its congratulations to Joseph Cooper, an assistant professor in sport management, on the Neag Early Career Researcher Award. And they've also been active in their service to the School.  I'd like to highlight in this message the work of EDLR faculty and an undergraduate student representative on the Neag Social Justice and Equity Task Force in crafting a statement reiterated and clarifying the School's commitment to social justice and equity and assuring its members the Neag School is a safe space. http://education.uconn.edu/2017/01/20/a-message-from-the-equity-and-social-justice-taskforce/
Best wishes for a great spring semester!
- Jennifer McGarry