The mission of TED (technology, entertainment, design) events is to spread ideas that demand to be heard. At UConn, the fourth annual TEDx event is taking place on April 9, and has the theme of "Catalysts in Context." Joshua Abreu, a second year doctoral student in Educational Leadership and Policy, has been selected as one of the speakers, hoping to be a catalyst himself for change in the criminal justice system.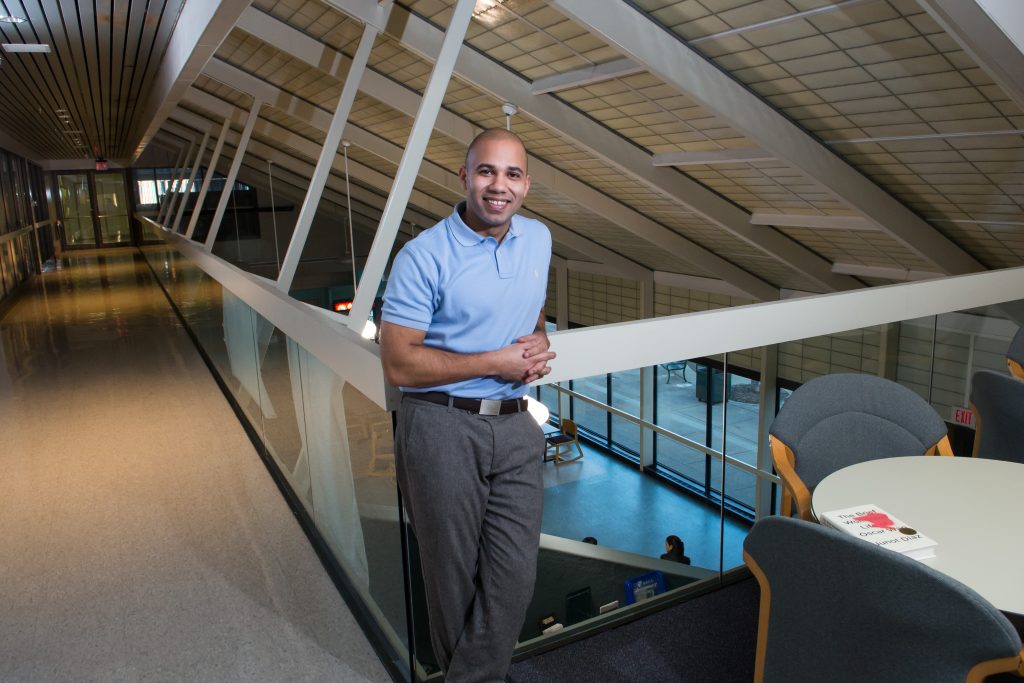 Abreu has a strong background in criminal justice: he obtained a B.A. and an M.A. in Criminal Justice from the University of Massachusetts-Lowell, and has worked as a sworn police officer in New Hampshire and as a social worker in Massachusetts. He is specifically interested in classroom discourse in Criminal Justice programs, and specifically how the identities and backgrounds of the students and instructors shape and influence that discourse.
At the TEDx event, Abreu will be speaking on Critical Criminology, or how criminal justice can be reformed by using Liberal Education: putting students at the center of the learning experience, and by investigating how identity and power can impact criminality and crime control. It was during his time in EDLR that Abreu was introduced to the concept of Liberal Education, by his advisor, Dr. Castillo-Montoya, among others. As a past Criminal Justice student and instructor himself, Abreu has seen how this perspective, our intersecting identities along with the political, economic, and social dynamics can positively influence a student's development; however, this critical perspective remains limited in Criminal Justice programs.
"The topic is relevant and extremely important," Abreu says. "The criminal justice system faces serious reform, so it'll be interesting to hear people's opinion [at TEDx] on such a polarizing topic."
TED events are designed for sharing ideas, especially those about how the world can be or needs to be changed. The topic of criminal justice is a critically important one in the United States, and other TED Talks in the past have challenged audiences to consider it before. One, given by a civil rights attorney by Bryan Stevenson, is Abreu's personal favorite TED Talk. Abreu's favorite quote from it eloquently describes one of the greatest problems facing the justice system, and is very much in line with Abreu's own TEDx topic: "We have a system of justice in this country that treats you much better if you're rich and guilty than if you're poor and innocent. Wealth, not culpability, shapes outcomes. And yet, we seem to be very comfortable." This complacency with the criminal justice system is part of what Abreu, along with Stevenson, is challenging. Abreu's talk, well-suited for the theme of catalyzing, engages with very real, very serious, and hopefully very fixable problems with criminal justice and specifically criminal justice education.
TEDxUConn is scheduled for April 9, 2017. If you would like to watch Abreu's talk live, there will be a live stream on the day of the event. To learn more about TEDxUConn, or to access recorded versions of this year's talks at a later date, go to tedxuconn.com.