The Courant (EDLR's UCAPP mentor, and now clinical supervisor in the UCAPP program, Donna Schilke recently retired)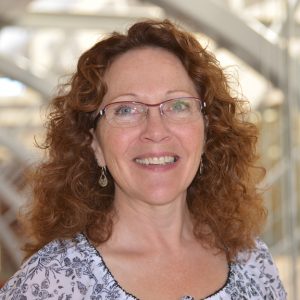 The Department of Educational Leadership's administrative assistant, Lisa Nesbitt has dedicated her career to the University of Connecticut and after 37 ½ years, she is planning to retire at the end of this month. In a recent interview with the Neag veteran, she reflects,
"The Neag School and UConn have been good to me and a good place for me to work and retire from."
Lisa has worn many different hats over the years as an Administrative Assistant, from classroom scheduling to travel reimbursements to managing payroll to even cleaning out the department refrigerator, she's done it all. Throughout her career, Lisa has spent approximately 66 percent of her life at UConn, which translates to 452 months, 1,808 weeks, 8,800 days and 72,320 hours of work.
During this time, Lisa has impacted so many lives, some of whom have shared their sentiments of gratitude and love as she embarks on her new journey;
"We will most definitely miss her daily positive presence.  She greets all with a smile, hello, and question about how the person is doing...truly representing the spirit of the Neag School." - Sandy Chafouleas, Director of Research


"Lisa supports each and every person in the department in a way that makes them better at what they do. She takes care of things before we even know they need to be done. I appreciate all that she does to support the department, and all she has done over the years." - Jennie McGarry, Department Head

 

"Lisa has always been willing to pitch in and contribute for the good of the whole School, right down to providing coverage during holidays over the years so others could take the time off. She is truly a one-of-a-kind person with a very straight-forward, no-nonsense attitude that is both admirable and approachable and I know she will bring this same energy on to this new chapter of her life and I couldn't be happier for her. Her departure is TRULY our loss, but we wish her all the best!" - Christine North, Administrative Assistant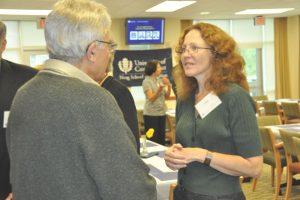 Lisa's commitment to the students, faculty and staff in the Department of Educational Leadership has been nothing short of remarkable these past three-plus decades, and her spunky sense of humor will surely be missed.
"Laugh at yourself once in a while and try not to take things too seriously," she says. "As our friend and colleague Valerie Pichette would always say, 'it's not brain surgery.'" 
Lisa also shares three key lessons she learned over the years: Be patient, be compassionate and be understanding.
While remaining lighthearted, Lisa says she will miss the everyday interactions she has had with staff, faculty, students and colleagues across campus, the most. But the truth is, we are going to miss the everyday interactions with her. On behalf of the faculty, staff and students from Neag School and Department of Educational Leadership, Lisa, thank you for being an outstanding friend and colleague. It will be impossible to replace your dedication and commitment to each of us and we wish you all the best as you begin a new chapter in life.
Her plans for this next chapter will begin by "spending more time with family and friends and working on my house" which she purchased early of last year. Her other hobbies include: her 1965 Ford Mustang, walking and hiking, bowling, crocheting and sewing.
If you would like to stay in touch with Lisa, please contact her by email.