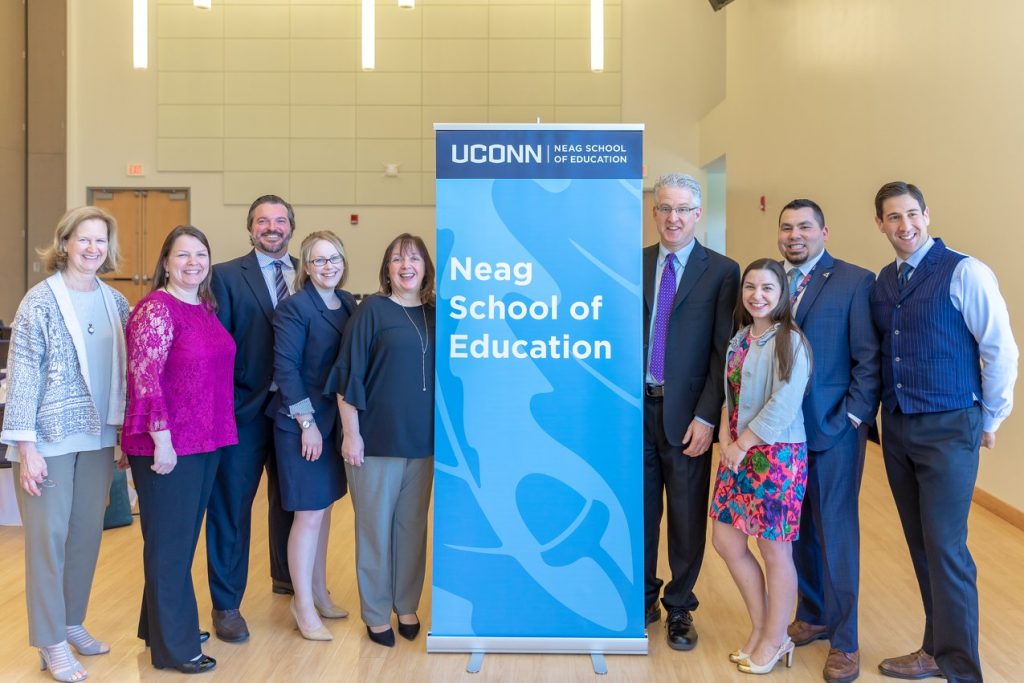 On Saturday, April 28th, the University of Connecticut Administrator Preparation Program (UCAPP) held their 4th Annual Change Project Day at Laurel Hall on the UConn Storrs Campus. The Change Project is the capstone for the School Administrator's 6th year certificate program, through which students identify opportunities for school improvement and develop a plan to ignite positive change in their home or mentor school.
This year, 37 graduating students presented their final projects to their host school mentors, clinical supervisors, UCAPP faculty, colleagues, friends and family. The reach of these projects went far beyond the presentation day, as they were put in practice, and directly impacted 4,500 students and 620 educators throughout Connecticut. Beyond the impact on students and educators, the UCAPP graduates gained learning that was not only supported by what they were exposed to in UCAPP coursework, but from first-hand administrative experience.
"I learned from the change project how important it is to build relationships as a leader, to support teachers and build capacity, as well as developing professional learning opportunities that are more meaningful and individualized for teachers," offered UCAPP graduate, Lauren Poppe, regarding the experience.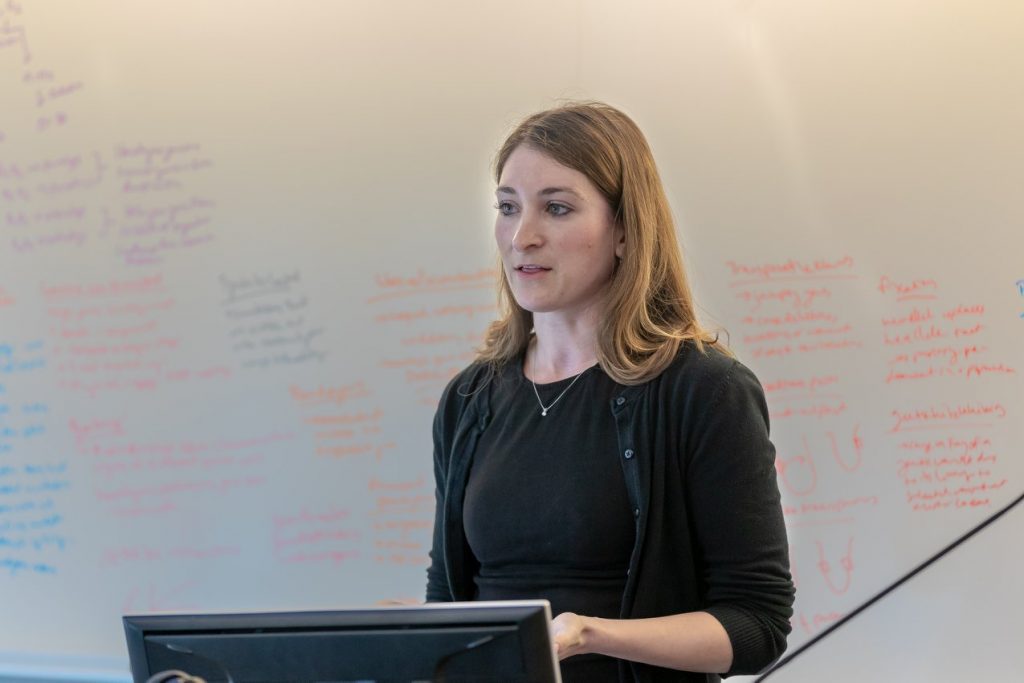 Poppe's project was centered around "Teachers Invested in Learning." For which, she put together a book club after school for teachers that were interested in learning and growing together. The teachers met once a month to discuss the book, Joy Write by Ralph Fletcher, as well as to share student work, things they tried, and any ideas they had moving forward. Poppe explains that she developed this topic because, "Teachers were often expressing how they feel like they do not have enough say in their own learning, the curriculum they are teaching and many felt like there was little joy in the classroom for students and teachers."
Hannah Sam, a UCAPP graduate, worked on getting higher rates of students to complete service hours with 8th grade capstone projects. Sam learned the importance of investing in appropriate structure to enact positive change, how to evaluate the big-picture in relation to student success, how to delegate based on strengths and empower team members, and how to involve parents and community members.
UCAPP graduate, Sara Spak, focused her project on the high school level. She worked with school and student leaders to add a "flexible block" of time in the school schedule to allow students to have choice in their educational decisions. She assisted in the design and implementation of a pilot offering 4 Flex Block opportunities in the Ellington High School schedule. Survey results completed by both students and teachers provided positive feedback and suggestions that led to full implementation of Flex Block for the upcoming school year.
"Giving students choice is powerful and allows students to find passion and voice in their learning."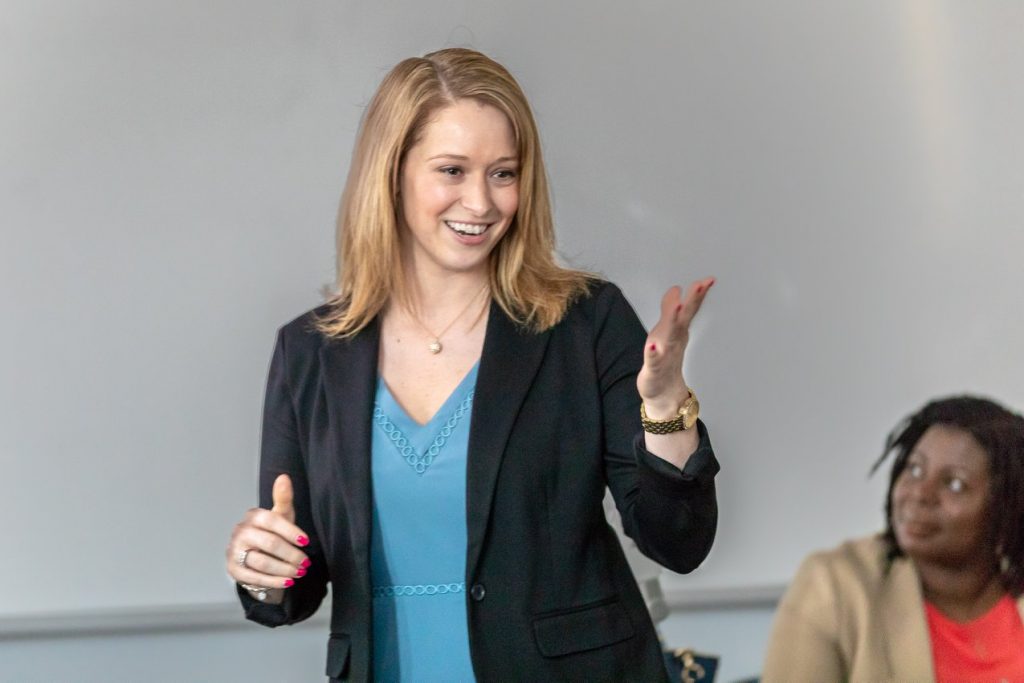 Spak learned about the importance of listening to students in addition to educators as an administrator.  She explains, "Giving students choice is powerful and allows students to find passion and voice in their learning. This committee was led by 4 incredible student leaders who represented the voice of students throughout Ellington High School in a positive and meaningful way. Their perspectives were thought-provoking and challenged adults on the committee to think outside of the box and to impart change that did not conform with traditional norms."
While all unique, each UCAPP Change Project was consistent with the program's mission of preparing highly qualified school leaders to promote equity and excellence in schools throughout Connecticut. Therefore, exemplifying the readiness of the UCAPP program graduates to foster positive change in their new career path.
Sarah Barzee, Chief Talent Officer at the Connecticut State Department of Education delivered the keynote speech prior to the morning presentations. The event was a great opportunity for UCAPP graduates to present their capstone projects as well as learn from recent alumni and new school leaders.
To view the full album, please visit Neag's Facebook page.
---