The University of Connecticut's Department of Educational Leadership is fortunate to have well-connected alumni who continue to work with the university post-graduation or who have returned after years of work in diverse professional settings. The "Staying in Storrs" series highlights our talented EDLR program alumni and the work they are currently doing with UConn. This feature focuses on the PK-3 Leadership Program and Ed.D. Program.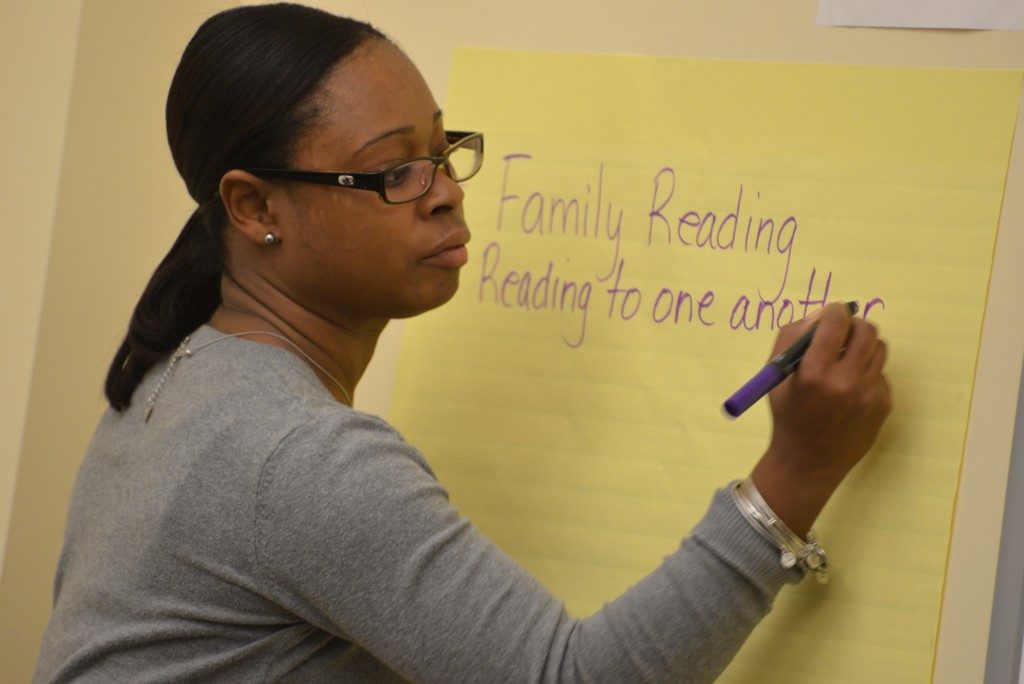 This March, Dr. Tayarisha Stone-Batchelor, Principal of Rawson STEAM School in Hartford, CT, will return to her alma mater at the University of Connecticut to co-facilitate the latest module for the PK-3 Leadership Program.  Stone-Batchelor will be teaching alongside her Ed.D. classmate and returning PK-3 instructor, Dr. Roszena Haskins.
The Leading for Equity, Excellence, and Early Success module focuses on the critical components of leadership inside schools, the community, and across government and private agencies. Stone-Batchelor's experience in the education field is extensive and includes a doctorate in education from The Department of Educational's Ed.D. program. She graduated in 2017, and during her time as a student was actively involved with her cohort, which enabled her to strengthen her leadership skills by working with different students both inside and outside of her classroom experiences. She shares the most important part of being a leader is being able to be collaborative.
"To be successful in partnerships, it is imperative to have people working together, listening to other voices, and most importantly, being open to hearing other views." – Tayarisha Stone-Batchelor
Stone-Batchelor used the strong leaderships skills she developed while in the Neag program to build and sustain positive relationships like the one with EDLR's Husky Sport Program, an in-school and after-school program geared towards engaging Hartford youth through healthy nutrition, positive life skills and physical literacy.
In addition to her work and experience at UConn, Stone-Batchelor has been the principal of Rawson Elementary School in Hartford for the last 8 years. She was interested in working in an urban district to apply her expertise in developing a new model that would ensure all students have equal access and can compete for future jobs.  As the principal, Stone-Batchelor strives to give her students STEM opportunities that fully immerse and engage them. Stone-Batchelor's efforts towards improving urban schools goes hand in hand with the passion she has for using her platform to become a voice for minorities. In February of 2019, she was recognized by the Voices of Women of Color earning the Trailblazer award for providing Women of Color with leadership skills that lead to employment opportunities and success in their communities.   
Because of Neag's integral role in her success as an administrator, Stone-Batchelor has decided to return to Storrs. She hopes to give others the same experience she had, share what she has learned, and encourage and inspire others who undecided on their career path. She says that she made the decision to come back and teach at Neag because she sees that education has an impact on students and she wants to be a part of it. Specifically, Stone-Batchelor is excited to work with adult leaders, serving PK-3 aged students. 
What sets this program apart from others, says Stone-Batchelor, is that Neag's PK-3 program uses modules that bring together an expert panel as a means to incorporate all perspectives and create a bigger picture for educators.  She believes it is important to expose educators to strategies that she has picked up in her time working in an urban district and she plans to implement the whole-child perspective which focuses on considering the child's family as well stating,
"We've danced around the achievement gap for over a decade now," she says. "We need to look at programs that partner with families early on so that we can break down the barriers early."
Throughout her career, Stone-Batchelor has always kept a certain question in mind: how do we sustain what we have built so far and make it better? As she takes on this new role as PK-3 instructor, Stone-Batchelor says she finally hopes to be able to answer that question.