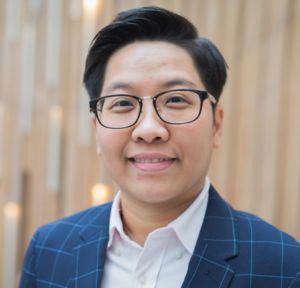 Each year, the U.S. Department of State, the Center for Sport, Peace & Society at the University of Tennessee Knoxville, and espnW co-sponsor the Global Sports Mentoring Program's (GSMP) Empower Women Through Sports. This is an international leadership development initiative that recognizes female achievement in sport, and aims to empower women to be ambassadors of change for female athletes around the world. The initiative is based on evidence that women and girls who are exposed to sport increase their chances of success both on the field and in other areas of their lives.
"When women and girls can walk on the playing field, they are more likely to step into the classroom, the boardroom, and step out as leaders in society."

-U.S. Department of State's Bureau of Educational and Cultural Affairs
This year GSMP is partnering 15 emerging female leaders from 14 countries with leading executives and experts in the U.S. sports industry. We are excited to announce that the Department of Educational Leadership's Laura Burton, Danielle DeRosa  and Jennifer McGarry were selected to serve as mentors to an emerging leader from Vietnam, Dr. Tra Giang "Jane" Nguyen. This is DeRosa's second year as a program mentor, while both Burton and McGarry will be serving as mentors for the third year in a row. The Department welcomed Dr. Nguyen on October 5th and will host her until October 24th.
Dr. Nguyen's passion for sport began at a young age as she excelled as a top youth table tennis player. However, her achievements in sport would grow beyond her success as an athlete. After earning a bachelor's degree in Physical Education, she moved to Thailand to pursue her M.S. and Ph.D. in Exercise and Sport Management from Burapha University. During her studies she was exposed to Sport Management and Psychology for the first time, which prompted her to create the first non-physical sport curriculum when she returned to Vietnam – including courses in sport management, marketing, economics, and tourism.
In her current role as a professor with the Institute of Sport Science and Technology at the University of Sport Ho Chi Minh City in Vietnam, Dr. Nguyen bridges the theories she teaches in the classroom with real-world experience – often inviting her students to assist her in coordinating major sport conferences and other events throughout the year. In 2017, Jane organized the International Conference on Sport Management, the first university sport conference ever held in Vietnam with more than 200 professors representing 28 countries.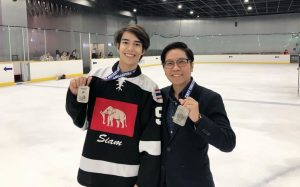 In addition to her university work, Dr. Nguyen served as general manager for Thailand's men's and women's national ice hockey teams at the 2017 Asian Games in Japan where the men won the gold medal. She also managed the team during the 2017 Southeast Asian Games in Malaysia where the men won the silver medal. She currently works within the association to secure funding to run ice hockey camps for girls and women.
Dr. Nguyen is also currently working on a major project inspired by her time with Sport for Tomorrow, an initiative led by the Japanese government. Specifically her project titled, "Walk and Run for Tomorrow" will consist of a marathon and other racing events for students with and without disabilities in Ho Chi Minh City.
In her featured GSMP emerging leader profile, she explains "In Southeast Asian countries, we are very patriarchal. Women never have time to exercise or think about sports. That is why I work with students. I want to change the mindset in Vietnam so that women can participate in sports. And I want to show people it isn't only physical education; sport can make the lives of all people better." Although there are barriers for women to participate in sport, Jane sees her role as an advocate in this regard.
"We are so pleased to continue our involvement in this exciting and meaningful program. GSMP has has such a positive impact on the lives of girls and women around the world, and we lucky to play a role in support of the program. Dr. Nguyen is a natural 'fit' with us here at UConn, as she teaches and supports students in sport management at her university, while also seeking to positively impact the lives of girls and women through sport and physical activity."

-Dr. Laura Burton, UConn Sport Management Professor and GSMP Mentor
Throughout the month, Dr. Nguyen will be spending time with Sport Management faculty at UConn to learn more about the context of sport in the U.S., non-profit development and social entrepreneurship, and gender and leadership development in sport. To share the GSMP mission more broadly with the UConn community, the Sport Management Program will host Dr. Sarah Hillyer, Director of the Center for Sport, Peace & Society at the University of Tennessee Knoxville, to talk about empowerment through sport on October 11, 2018. This event will be a part of the Beyond the Field Speaker Series, and is free and open to the public.
To date, GSMP has graduated 99 delegates who have gone on to impact 225,000 lives in more than 55 countries. Our department is fortunate to have had the opportunity to mentor delegates and be a part of this change. We look forward to continuing to carry out this mission, and are excited to welcome Dr. Nguyen this year!
Learn more through this featured GSMP video or visit the U.S. Department of State's GSMP website. Or, check out GSMP on Facebook.